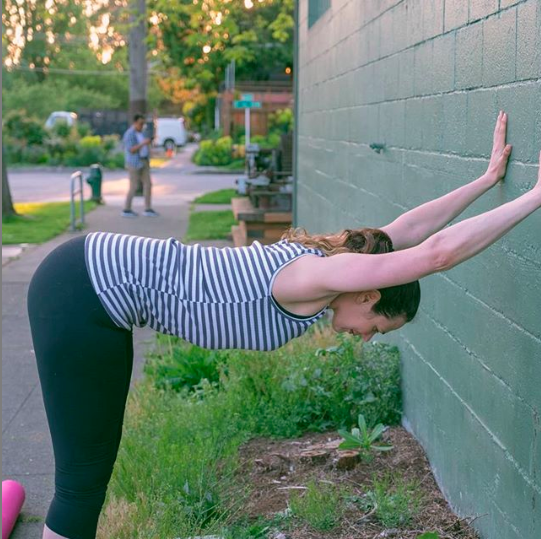 When your movement is unlimited, so is your potential.
Posture Rehab Enrollment Is Currently Closed!
Save the date to be the FIRST to know when I open the doors for this transformational program that shows you how to heal your body and live pain free naturally.
When you get on the waitlist, I'll also send you my guide to easing aches and pains quickly — TOTALLY FREE!
[one_half_last]
What People Are Saying…
I'm only two weeks in and [it's] is already helping me feel more aware of my body. I've taken up a few of Sukie's postural improvement exercises as breaks in my work day and am enjoying the way they refresh my body. Can't wait to see what the rest of the course holds!
Laura C. George, Posture Rehab Student
Over the past week I've noticed a lot less pain in my feet!!!!!!!!!!!!!!!!!!!!! Less pain means more movement, less resistance to doing stuff that can increase range of movement. I'm just happy over here skipping around pain free hours longer than I used to. Posture and alignment are a huge part of that, so thanks for teaching so much about that!!! I feel more able to move forward in my life, and more able in general. Yay! Pain isn't the normal anymore, and what used to feel like superhuman feet is the new normal. After 3 years of pain, this is pretty damn exciting. I'm almost crying over here. HUGE HUGS!!!!!!!
FS, Posture Rehab Student
Sukie blows it out of the water with her vast knowledge of human anatomy & ability to inspire you to want to clear your calendar to 'stretch.' I have already implemented many of the simple-to-do exercises into my daily routine – it's THAT good.
Erika Lyremark, Bestselling Author, Posture Rehab Student
[/one_half_last]