Transform your Posture, Movement and Health With…
PERFECT
POSTURE
FOR LIFE
How to finally stop slouching, stand tall and move freely (even if you sit at a computer all day)
Tired of sore, painful muscles all the time?No matter how much you stretch, get massages and see a chiropractor, nothing seems to work.Do you wake up stiff and achy in the morning?If you know you need to work on your posture or you'd like relief for any of these frustrating conditions:
hunched shoulders
aching neck
stiff spine
tight hips
lower back pain
IT band tightness
plantar fasciitis
piriformis syndrome
numbness and tingling in hands and feet
tight hamstrings
digestive issues
lack of flexibility
TMJ and jaw pain
…but you just haven't had time to put working on your posture at the top of your list, the truth is, you're not alone.
Did you know that studies show 45% of office workers over the age of thirty report neck pain, and 80% are estimated to experience back pain at some point during their careers…
Back pain accounts for more than 264 million lost work days per year.
Back pain healthcare costs total at least $50 billion annually for the US alone.
If you add in the lost wages due to missed work days, the total easily rises to more than $100 billion per year in lost productivity.
The fact is that sore, aching muscles and joints affect nearly every office worker at some point in their lives. At best, they're annoying and uncomfortable.
At worst, they zap your energy, sabotage your sleep and force you to quit doing the activities you love.
It's frustrating, but true. However, there is a solution.
Imagine for a moment:
Spending a whole day at work without being distracted by aching shoulders and a stiff neck.
Coming home at the end of the day full of energy instead of exhausted and depleted.
Turning your head while driving before you change lanes and realizing you don't have to twist your whole body to look over your shoulder.
Falling asleep at night and not waking up once with stabbing pain or numbness radiating down your arms.
No longer cringing every time someone snaps a photo of you and you see how hunched your shoulders are.
Not having to brace yourself before your daughter flings herself into your arms because you're afraid your back is going to seize up with the impact.
Not having to schlepp to dozens of monthly appointments just to keep your rickety body somewhat functional.
Having digestive issues like constipation completely disappear.
Being able to play your favorite sports without having to nurse aching muscles and joints for days or weeks afterward.
Throwing away all those posture correcting gizmos, gadgets, braces and supports.
Getting rid of the constant tension headache that makes it hard to focus at work or be present with your family.
Being able to sit, stand and move fluidly and gracefully.
No longer avoiding activities because you hurt too much.
How much would this change your life?
And what would that transformation be worth to you?
Now, suppose you could sit down, read a simple eBook, follow practical, client-tested advice and experiment with a few of its proven exercises, and then discover all your aches, pains and stress melting away…Sound too good to be true?
I hear you. It's easy to assume that something so life changing has to be complicated, time consuming and expensive.
Well, I'm here to tell you that it doesn't have to be…if you understand just a few core principles that unlock the secrets in your symptoms, reveal how your body really works (most advice on changing your posture gets this one totally wrong), and define the exercises will best help you to function better.
You see, movement is medicine. How you sit, stand and move your body affects how you feel. Move well and you will feel like you're ten years younger.
But if you continue to use the same movement patterns that got you to where you are today, I can promise you that in ten years' time, you'll only feel more stiff, more achy and more exhausted!
Most people just call this aging, but I promise you, it doesn't have to be this way.
Think about it. But first…
Who Am I And Why Should You Listen?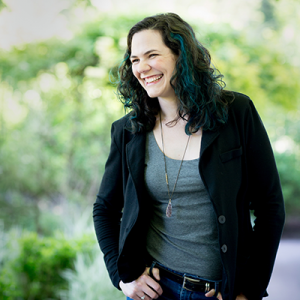 By now you might be asking yourself why you should listen to me and what makes me an authority on helping men and women improve their posture and movement? Good question! Here's the answer. My name is Sukie Baxter.
I'm a Certified Rolfer, Licensed Massage Therapist, equestrian and athlete with more than thirteen years of clinical experience completing thousands — yes, thousands! — of hands-on posture and movement sessions.
The majority of my clients spend their working hours in front of a computer as well as traveling vast numbers of hours in cars and airplanes, so I've continuously seen the same posture and movement problems that result from this kind of lifestyle over and over again in my office.
What is Rolfing and how does it relate to your posture? Great question.
You may never have heard of Rolfing, or think the name sounds funny. I did, too. Rolfing was developed by a biochemist named Dr. Ida P. Rolf in the 1960s to help with her own health challenges. I discovered its healing effects after becoming injured when rowing on my college crew team, but it has in some way helped my whole family. My mother used Rolfing to recover from a spinal injury after falling from a horse, and my father was able to avoid neck surgery after being rear ended by a semi truck on the freeway using Rolfing coupled with my movement recommendations.
Over the years of working with my clients, I've noticed people asking the same questions about posture and movement again and again, but I've found few helpful resources online. Most posture recommendations are incomplete, difficult or time-consuming at best, or are downright incorrect and harmful at worst.
And a lot of the best and most useful info is buried beneath layers of jargon and scientific explanations that most ordinary people with, you know, jobs and lives, don't have the time or energy to wade through.
I've found myself repeating the same advice from client to client, but the reality is that I can only work with one person at a time, and not everyone can travel to Seattle where I practice to have a session with me.
So, I finally set out to write everything down so my clients could have a take-home guide to support the work we do in sessions, and so people who don't have the opportunity to work with me can still benefit from what I've learned.
That's why I created Perfect Posture For Life: How to Finally Stop Slouching, Stand Tall and Move Freely (Even If You Sit At A Computer All Day)
I set out to create the most comprehensive digital book on healthy posture and alignment, and simple ways to implement these principles in your daily life — without having to make fixing your posture your second job. I've gone through all the hard work of figuring out what really works, what's important and every crucial insight that you could ever need, so you don't have to learn by trial and error. (Because who has time for that??)
I'm Ready to Stop Slouching, Stand Tall and Move Freely
So whether you're looking for a way to…
Move better and more freely
Improve your flexibility
Have better posture without having to focus on it 24/7
Sleep peacefully and wake up refreshed
Feel less stressed
Feel happier
Have more energy
Experience less physical pain
Stand up straighter
Feel more confident
Improve your productivity and mental focus
Feel younger and slow the effects of aging on your muscles and joints
Move with ease and grace
Think more clearly
You'll find that Perfect Posture For Life gives you all the secrets and insights you need to see and feel incredible health results in the shortest time possible. In fact for many women and men, they see an immediate difference in flexibility and physical comfort with just a few of the movement practices contained in this book.
You'll be surprised at how quickly you'll see your posture improving, feel your muscle tension melting away and notice pain decreasing — all within a matter of weeks. Then you'll be astonished when in a few months find yourself feeling happier, lighter and more energetic. I know it sounds almost too good to be true, but that's how powerful changing your posture can be. Literally in a few months you could be experiencing the benefits of better movement on your physical and mental health!
Here are the essential elements you'll learn about in the eBook:
Why Good Posture Matters

The Gravity Effect: Grappling With Entropy
The Modern Tiger: The Threat That Lurks In Your Muscles
Your Physical Signature: How You Move Your Body Is Also How You Move Through Life

Benefits of Good Posture

Body

Reduced Muscle Tension and Pain
Feel Ten Years Younger
Eliminate Constipation and Digestive Issues
Increased Flexibility

Mind

Flexible Body, Flexible Mind
Improve Focus and Productivity
Feel More Confident

Energy

Better Breathing
Boost Creativity
Sleep Peacefully
Handle Stress Better
More Get Up and Go

Symptoms of Poor Posture

Tight Hips
Lower Back Pain
Upper Back, Neck and Shoulder Pain or Tightness
Sciatica and Piriformis Syndrome
Plantar Fasciitis
IT Band Pain and Tightness
Knee Pain
Numbness and Tingling in Extremities
Brain Fog
Poor Sleep
Chronic Tension, Stress and Anxiety
Poor or Compromised Digestion

Why Poor Posture Happens

Overuse of Technology
Poor Habits
Erroneous Model of the Body
Genetics
Injury
Lack of Diversity of Movement

Why Other Methods Fall Short

Massage and Bodywork
Chiropractic
Strength and Exercise Based
Yoga
Foam Rolling
Drugs and Surgery

Redefining Posture

Looking at the Body Differently
A Perpetual Motion Machine
The Four Principles of Posture
What Good Posture Is Not

Good Posture Is Not Static
Good Posture Does Not Rely on a Bones-As-Struts Anatomical Model
Good Posture Is Not Divisive
Good Posture Is Not One Size Fits All
Chapter Ten: A New Model For Good Posture
Good Posture Treats the Body as a Synergistic Organism That Is Entirely Connected
Good Posture Prioritizes Ease over Tension
Good Posture Employs Dynamic Alignment
Good Posture Focuses on Diversifying and Repatterning Neural Pathways
Good Posture Works Shaping Rather Than "Fixing" Poor Alignment

Alignment

How to Stand

What Not to Do
What to Do

Practice

Finding Neutral Alignment
Finding Your Center
Release Excess Tension

Standing Desks
How to Sit

What Not to Do
What to Do

Sitting Desks

Movement

Quality of Movement
Breathing: Your Lungs are Balloons
Hunched Shoulders: Your Arms are Noodles
Back and Spine: Your Spine is a Slinky
Hip Flexibility: Your Hips are Gyrospheres
Feet and Ankles: Your Feet are Trampolines

Neural Regulation

Sympathetic Lockdown
Trauma, Tension, and Pain
Sympathetic Activation and Tissue Quality
Balancing Sympathetic and Parasympathetic Activation
Feeling vs. Sensation

Nutrition

Magnesium
Boswellia
Turmeric
Devil's Claw
Ginger
GABA
Omega-3
Proteolytic Enzymes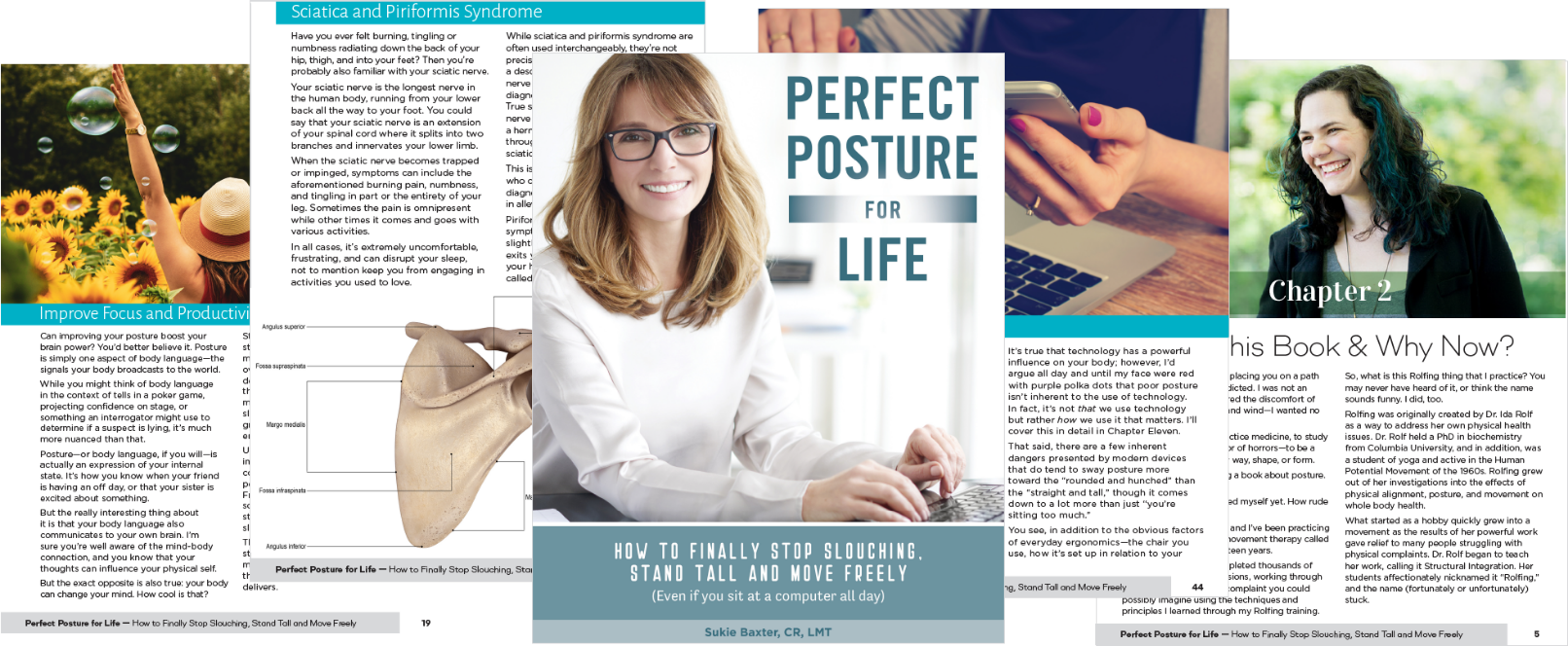 Here's just a sample of what you'll discover:
✓ You might be doing the right exercises using the wrong muscles
✓ No exercise is the RIGHT exercise, rather you have to dissolve inefficient patterns and create new ones
✓ Why pulling your shoulders back could actually be making your posture worse
✓ Why sitting isn't the problem but how you sit is (and how to do it right)
✓ The real reasons that poor posture happens in the first place, and what to do about it (hint: most people get this one totally wrong)
✓ The most essential natural supplements that can help you live pain free even if your doctor has prescribed pharmaceutical drugs
✓ Surefire ways to get perfect posture even if you have zero time to work on yours
✓ Why stretching and massage often fail to give long-lasting relief from pain
✓ The surprising reasons that better posture improves mood and mental focus
✓ The one and only secret to decreasing your stress levels for good
✓ How good posture could solve almost all problems caused by sitting or standing in front of a computer
✓ The dangers of foam rolling and why you might not want to do this popular practice anymore
And much, MUCH more… You'll be amazed at how simple (yet highly effective) Perfect Posture For Life is. Look, don't take my word for it; the results are proven…
Sukie has helped me release pain and discomfort I've had so long I can't remember NOT having it, and given me back a freedom of movement I didn't think was possible!"
– Lauri S.
"Sukie totally changed my life. I was a super active human with a super annoying injury that left me in tears more times than not. After about 6 months, my range of motion was restored and I could finally sleep at night without being in immense pain. Two years later, I have zero pain in the area where I previously could not go a day without being miserable."– Nikki V.
Okay, so what's the bottom line then?
That's easy. You probably already know that most people don't fix their problems and health related issues until it's nearly too late, by then the cost to reverse the damage can vary from thousands of dollars to prescription pharmaceuticals with unpleasant side effects or even dangerous surgery.
But I urge you to not wait until it's too late. You also know that researching this yourself would take years of slogging through articles and studies and piles of data, and it could cost you thousands of dollars as you are no-doubt going to find yourself testing out a lot of bogus products while heading down roads that lead to dead ends and frustration (or worse: injury).
You could continue to see multiple practitioners that give you temporary results at best, throwing hundreds or even thousands of dollars at the problem while wasting away dozens of hours traveling to and from appointments, potentially even missing work and losing productivity.
Of course, you can work with me in person at my practice in Seattle, but the cost for sessions is $200, and most clients need multiple sessions to see long term results.
But your investment for receiving this life-changing eBook which conveys everything I've learned in more than 13 years of practice is only $24.97. Even better, because it's delivered digitally, you can download it instantly!
Additionally you get…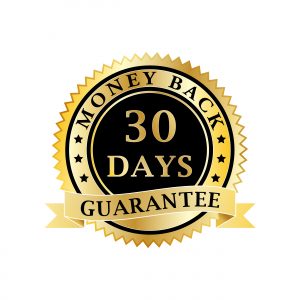 A FULL 30 Day 100% Money Back Guarantee
That means you have a full 30 days to read and implement all of the life-changing information packed into the eBook. And if in the unlikely event you don't find the information in the eBook is worth at least 100 TIMES more than it costs, just shoot me an email and I'll refund your money right away, no questions asked.
Are You Finally Ready To Fix Your Posture and Movement For Good?
If you're tired of chasing the symptoms of pain without ever getting to the root cause, of being told by doctors and medical professionals that there's nothing really "wrong" and it's all just "part of getting older," or if your body feels older than your mind, you wake up stiff and achy in the morning and you want a natural, whole-body solution to pain, you don't have a moment to lose. Make the buying decision right now that can transform your posture, movement and life and provide an immediate solution to all your aches and pains. Is there a better investment you can make than your health? Click the buy button below to order now for only $24.97. You will immediately be taken to a download area, where you will be able to instantly download the eBook on to your PC or MAC. You can be reading this amazing eBook 60 seconds from now.
P.S. Remember, even if you're simply curious, go ahead and order "Perfect Posture For Life: How To Finally Stop Slouching, Stand Tall and Move Freely (Even If You Sit At A Computer All Day)" today. You have a full 30 days to read the ebook and if you're not 100% satisfied that you've received life transforming information and steps you can apply immediately to change your posture for life, then I'll refund your money back with no questions asked. What could be fairer?
P.P.S.One more thing – it's very important! Seriously, don't leave this until it's too late. Far too many people are suffering unnecessarily with physical pain and discomfort, brain fog, poor sleep and even mood disorders that sabotage your health and increase your risk of risk of surgery by putting off what can be solved today — naturally! The only risk that you take is by not making a decision now to see how quickly changing your posture and movement can improve your physical and mental health. Take full advantage of my 30 day money back guarantee, benefit from all the answers and get educated about how you can take control of your body. Click the link below to receive everything now, risk-free: