Achy. Exhausted. Anxious. Over It?
You're in the right place.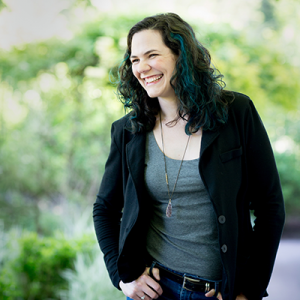 Whether your body feels older than your mind, you wake up stiff and achy in the morning or you'd like relief for any of these stubborn health issues:
joint pain
muscle tension
poor posture
stress and anxiety
burnout and fatigue
fibromyalgia
…but you don't want to just take drugs or face surgery, or you just might not be getting relief through other holistic therapies, I can help you.
"Sukie has helped me release pain and discomfort I've had so long I can't remember NOT having it, and given me back a freedom of movement I didn't think was possible!"
– Lauri S.

Who Am I?
I'm Sukie Baxter, and I help humans and horses optimize their health, happiness and performance through movement science and manual therapy.
I've got more than fifteen years of clinical hands-on experience working with both people and horses — yes, horses! — to heal the emotional roots of pain, stress and tension in their bodies.
You might be wondering what stress and anxiety have to do with pain and performance. I did, too.
When I first got into this work, common knowledge in the pain world was that pain was directly related to a structural injury or lesion in the body. If you were in pain, there must be something broken — a torn muscle, bulging disc, arthritis in a joint, etc.
Unfortunately, that theory fell apart when researchers started to put asymptomatic people under imaging and found the same prevalence of bulging discs, arthritis and postural abnormalities as their pain-feeling counterparts.
In short: pain cannot be directly attributed to body issues.
That turned pain science upside down. Modern researchers have investigated the ways in which pain is a function of elevated sensitivity in your brain — basically, higher stress levels. Interestingly, when you decrease stress in the body, pain disappears but so do a whole host of other unpleasant symptoms — like anxiety, depression, fear, shame, hopelessness, addiction and other "psychological" maladies.
How I Got Into This Work
As a child and teenager, I was an avid horseback rider. I rode every weekend, frequently traveling for horse shows and competitions. I truly grew up around horses, and when I went away to college and didn't have the time or money to continue showing, I knew I had to replace my horse habit with something else.
So, I threw myself headlong into rowing and joined my college crew team. It was a shock to the system, to say the least. I woke up six days a week at 4:00 in the morning for grueling workouts – running hills, running stairs, ergs, push ups, weight lifting, and so much more.
At one point, I was exercising twice a day, six days a week. My body was not used to that volume of physical activity, and it began to take its toll. My forearm burned so badly I'd plunge it into the lake after a rowing drill. My left knee developed an enormous knot behind it that hurt when I walked. I had hip pain, neck pain, shoulder pain…everything on me was tight.
In addition to my physical symptoms, I struggled with daily anxiety and despite my athletic achievements and academic success, I had a lot of deep self loathing that mostly manifested as a persistent feeling of never being good enough.
I fought against eating disorders, panic attacks and unrelenting social anxiety. Therapy and self help books took the edge off but never completely resolved my issues.
As luck would have it, I fell into a type of bodywork designed to realign your body and treat tight fascia. It lengthened my muscles, lengthened my body, took away strain and banished my aches and pains. But even more remarkably, it healed my anxiety, too!
I felt calm, centered and comfortable being myself for the first time ever. I didn't know how anxious I had been until the anxiety wasn't there anymore!
My immediate response was: what is this magic?! I knew I had to learn more, so when I graduated from college, I moved to Boulder, CO, to study the same manual therapy that I had received and never looked back. Of course, being a horse lover and dedicated equestrian, it was natural for me to adapt the same therapeutic techniques that I learned for humans and apply them to horses.
I discovered some revelatory shifts in the way that we view physical and mental health. For one thing, I learned that the brain is embodied — it doesn't end at the base of your skull. And also, what's happening in the physical body — what your physical senses are feeling — affects mind and mood.
The power of working through the body to relieve not only pain and tension but also calm stress and anxiety absolutely floored me, and what's more I saw the powerful transformations it made in my clients — human and horse alike — over and over again.
Nearly twenty years later, what I have consistently observed in my practice is that what we store in our bodies has a profound impact on our mental and physical health. Releasing pain, stress and anxiety is far deeper, more effective and longer lasting when it happens at the body level.
How I Can Help You
I give you the knowledge to understand what causes your aches and pains and the tools to heal yourself from pain, tension and anxiety through physical exercises to release tension and trauma.
You can find those here in my Nerve program.
You can also visit my YouTube channel to learn more about my work and sample some of the exercises that I teach to my clients.
I want to say that the pain I was in and how your application of [this] technique saved my life. I have been in Chiropractic care since I was 12, and now in my 50's I have never felt such an immediate response to the pain than with you. I have fully recovered, and, with proper maintenance to my damaged spine, through stretching and exercise. I have been pain free. Thank you so much for your care and help. – Richard S.