Another year's gone by
and your back
still
hurts.
You're going to do something about it (besides complain to your husband and beg him to dig his thumbs into the egg-sized knots in your shoulder), any day now.  
Right after you fold the rolling hills of laundry currently adorning your bedroom floor.
And file your taxes—from 2012.
And talk your overly-caffeinated sister down from the rafters after another breakup.
But another 365 days have
flown by, and you still don't feel so hot*.
*Symptoms include stiffness, tight muscles,
and that run-over-by-a-hulking-speeding-semi-in-your-sleep sore.
The good news? It's not too late, and you're not beyond hope. (For the record, neither is that body of yours.) Painless comfort and unwavering confidence are waiting in the one place you haven't looked quite yet—inside of your own body.
Pop your hood.
Enter your info for instant access to the scientifically proven natural muscle relaxer that will make you feel ten years younger practically overnight. (No fake quotes by Ghandi or purple hemp pants included.)

About Sukie
I'm a little bit of a rebel, and usually my best clients are, too.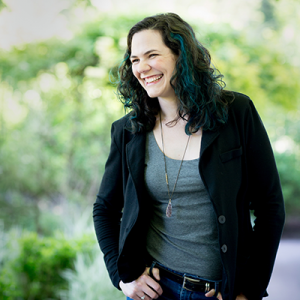 We all struggle with aches and pains as we get older, but I believe that every person — regardless of age — deserves to sit, stand, walk, or play freely and without pain.
Movement is a right. And it should feel damn good.
The "right" way doesn't exist, but that will never, ever stop me from trying to find the best way. I have a penchant for science, and an equally unquenchable love for beauty, art & luxury.
(Can you blame me?)
I've spent fifteen years watching thousands of bodies stand, move, and make lives. I talk to these bodies. I hear their stories. I tease out the common themes, marrying the psychological with the physical movements.
That said? I don't get hung up on that stuff. Sometimes tight hamstrings aren't about your mom dying when you were ten. They're just tight.
Now, then. Let's learn the rules so we can break them with gusto.
Ready to work together? Head this way. >>
The Nitty Gritty
Oh, credentials?  I've got 'em.
For the past fifteen years, I've used my skills as a Posture and Movement Therapist to help hundreds of busy, hard-working people just like yourself transform their posture and reduce pain so they can do the things they love without feeling limited.
Sukie has helped me release pain and discomfort I've had so long I can't remember NOT having it, and given me back a freedom of movement I didn't think was possible. – Lauri S, Client
I'm so committed to helping you live comfortably in your body that I've traveled the world investigating everything from the athletic to the esoteric in search of the best methods for improving posture and mobility.
I've studied Rolfing in Colorado, Continuum Movement in Los Angeles, The Neurology of Posture in the Bay Area, Structural Aging in Texas, Somatic Experiencing in Spain, and Core Awareness in Iceland.
Because I believe that everyone deserves to live a pain-free life, I frequently write educational articles or give interviews for media publications, including Forbes, MindBodyGreen, Chopra, FitBottomedGirls, Seattle Metropolitan Magazine, Practical Horseman, and ShapeUp in Norway.
I draw heavily from my athletic background when working with clients. In a former life, I was a competitive equestrian, collegiate rower and kettlebell sport champion.
These days I mostly enjoy daily joint mobility practices to keep my body in tip-top shape for riding my two formerly-wild mustangs.
If you're frustrated with aches and pains, you wake up stiff in the morning, and you just don't move like you used to, I'd love to help you to stand taller and move freely as well. The first step is to reset your body chemistry.
I want to say that the pain I was in and how your application of [this] technique saved my life. I have been in Chiropractic care since I was 12, and now in my 50's I have never felt such an immediate response to the pain than with you. I have fully recovered, and, with proper maintenance to my damaged spine, through stretching and exercise. I have been pain free. Thank you so much for your care and help. – Richard S, Client