You want more out of life.
You're not satisfied with the status quo.
And when it comes to your potential?
You've barely scratched the surface.
Welcome! You are my people.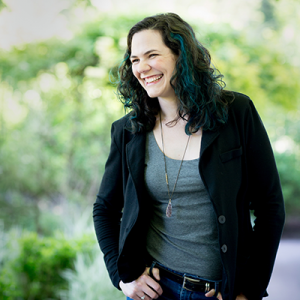 I'm Sukie Baxter and I'm an Embodiment Coach with more than fifteen years of experience working with clients to help them release pain and trauma from their bodies — and their hearts.
My mission in life is to help you heal what's holding you back so you can make life magical.*
*Wand not required. Unicorn optional.
Like you, I came into healing work as part of my own journey. Years ago, I stumbled into a bodywork session that had a massive impact on my mental and emotional health, and I was hooked. That one session sent me on an almost two-decade journey to understand who we are as humans, why we hold onto stress and trauma, and — most importantly — how we change.
Learn From Me >>
Existing as a healthy human in this topsy-turvy, turbulent world is no joke — but it can be done. Check out my YouTube channel where I share tips, tools and techniques to develop the nervous system resilience required to resolve stress and trauma stored in the body so that you can make your life magical — even when the world around you feels far less than enchanting.
Work With Me >>
Finally, a way to address and heal the root cause of imposter syndrome and self sabotage that keeps you from fully thriving in your life and business as a healer… without oodles of journaling, muscling your mindset and wrestling your negative thought errors to the ground.
The Nerve Apprenticeship is an immersive embodiment experience for healing entrepreneurs who are seeking a community where you can be inspired, develop the nervous system resilience required to step into your own power, heal the trauma and blocked emotions stored in your body that keep you stuck, small and exhausted, and cultivate the deeper tools of somatic transformation required to help your clients heal as well.
My Background
8+ years training, teaching and facilitating client sessions as an Embodiment Coach.
20 years of study with mentors on subjects spanning from neuroscience, psychology, pain science, animal behavior, health and wellness, herbal medicine, Shamanism, energy healing, therapeutic movement, weight lifting, athletic competition, life coaching and somatic trauma healing.
15 years of clinical experience seeing clients for integrative bodywork while observing and treating the tension patterns of emotions stored in a person's body.
30+ years of working with, riding, training and studying horses and horse behavior — Licensed Large Animal Massage Therapist.
Lifelong neurodivergent HSP with synesthesia
700 Hour Integrative Bodywork Training — Licensed Massage Therapist for 17 years
2 year spiritual mentorship with a Lakota medicine person.
10+ years of personal coaching, counseling and mentorships.
BA in Linguistics
And countless hours of reading, researching, thinking deeply about these topics and engaging with friends or colleagues in conversation around them.

"Sukie Baxter is a woman with an incredible heart and wisdom beyond her years. She has an amazing ability to focus entirely on the person she is with, listen carefully to him or her and respond in a way that encourages confidence and growth.

I was not surprised to find my body responding quickly and positively. What did surprise me, however, was my mental response.

Not only did I become completely relaxed and calm during my session, but I found myself much more present and accepting of myself. Being around Sukie makes me want to be a better person. I would recommend her to anyone I know."

Coventry Jankowski
Client